Your Brand

is not what you say it is

It's what your Customers

Say it Is

So, What

are they saying about you?
If your products or services are great but sales are slow, it could be that your branding isn't quite hitting the mark. If prospective customers can't tell the difference between you and your competitors, it's time to take action.
Dare to be Different
We'll work with you to create an authentic brand that represents your business more accurately, builds your reputation and attracts more of the right clients.

Let's build a brand that captures your unique qualities and stands out from the crowd. A brand that people will fall in love with.
Who are Brandfunk?
Get the agency experience without the agency price tag.
We have decades of experience working with big brands, and now we're channelling our energy into small businesses and entrepreneurs that need our help.
Defining your brand values doesn't have to cost the earth. But a brand image that doesn't support your business effectively could cost you dearly.
Branding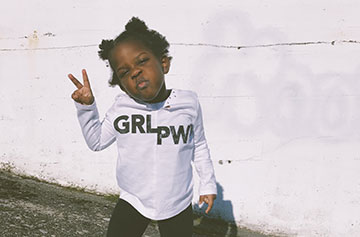 A brand is a whole lot more than just a logo. We'll look at your values from a fresh perspective, dig deep and discover your brand's own unique style and voice.
Design
We explore your brand personality to create clever, meaningful design. Whether it's a new logo, marketing materials, social media branding or sourcing powerful images for your business.
Websites
Once you've nailed your new brand image, you might want a new website to show it all off. We'll design and build it for you, and can even write the words, too.
Get
Started
Book a 1-hour brand consultation today and find out how far you could take your business.